Description
Window curtain rods - compact rods for attaching window curtains.
These simple bars consist of a stainless steel tube with a diameter of 10mm and two brackets with a small distance from the wall, which can be attached directly to the window frame. Disc bars are perfect to use in the kitchen or bathroom. Very practical curtain rods for decorating smaller rooms and windows, also for balcony window decorations and for decorating room walls with pictures and photos. These rods are mounted with hanger bolts. Due to the different rod lengths, you can use the café rod for any window width. You can attach the panel curtains directly to the rod by pulling them open or you can attach them with hooks, rings or so-called Danube clips.
---
Order correct length
The order length of the window bar is tube length=carrier axis.
* If desired, enter the number in cm in the "Shorten by:" field. then we cut the tube to the appropriate length.
For example: if you need the rod of exactly 128cm, please select under "length"-140cm, and in the field "cut by:" write the number "12cm"..
---
Overall length of disc rod.

Total length of rod=order length of glass rod+18mm
---
Carrier for window bars.
Strap length = 23mm
Carrier diameter = 18mm
Distance between wall and pipe center = 15mm
Rod diameter = 10mm
---
Assembly of the disc rods.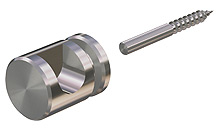 The carrier is screwed on with hanger bolts.
Drill distance = beam center distance = rod length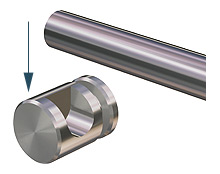 the disc curtain is pulled onto the rod, the cafe house rod is simply inserted into the support opening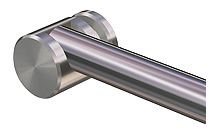 the window bar is now fully assembled
---
Customer photos: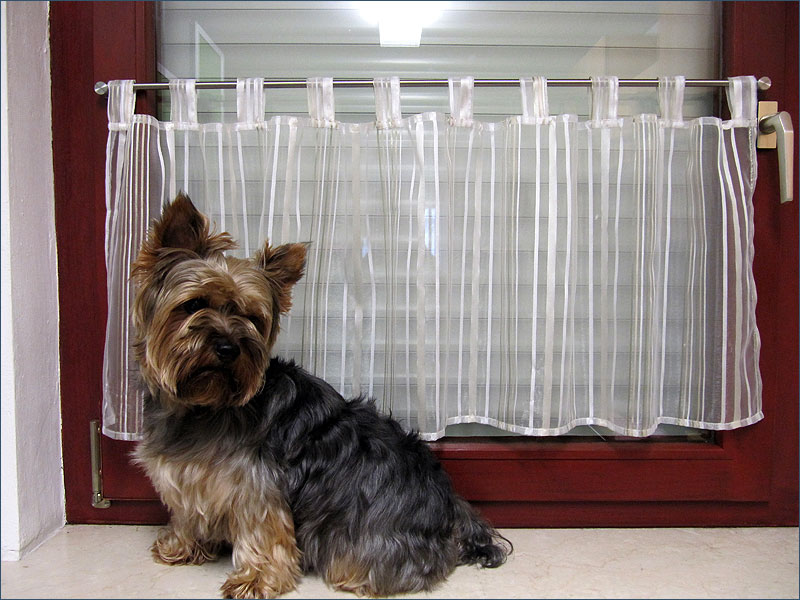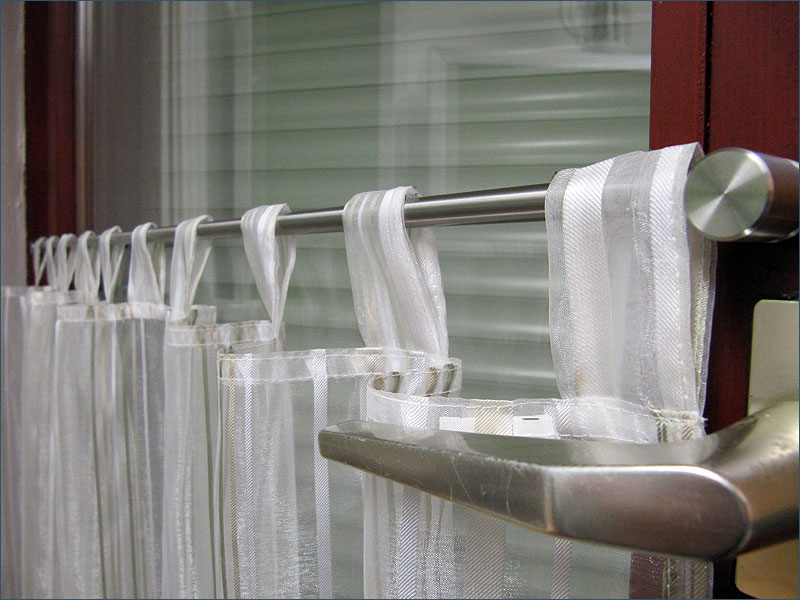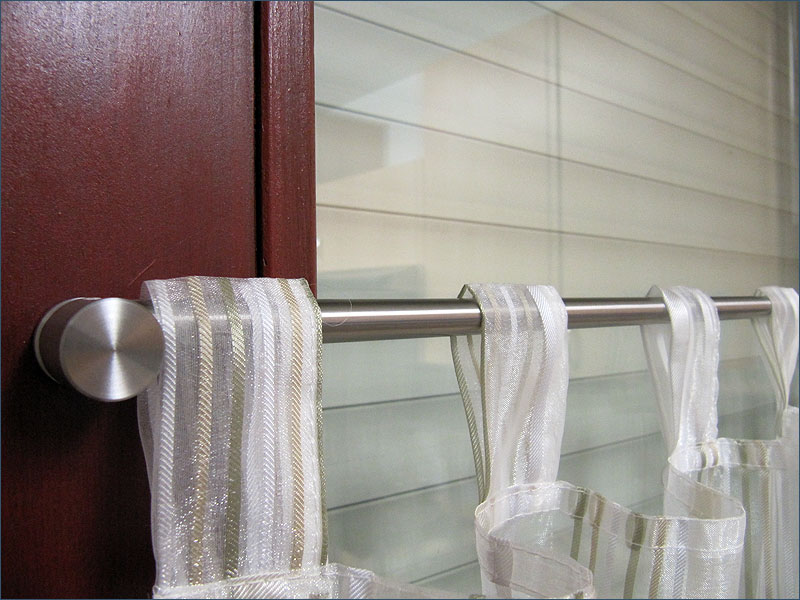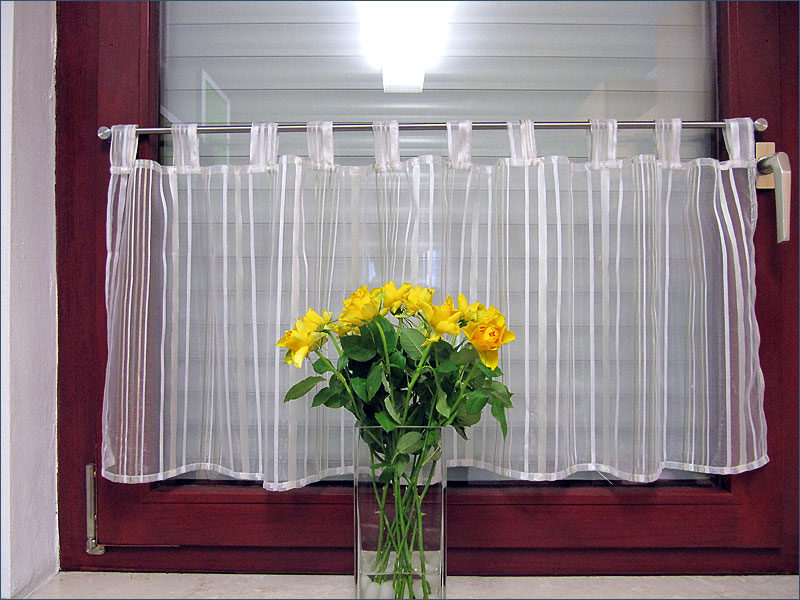 Features
Designation*

Vitrage rods made of V2A stainless steel.

Material

V2A - stainless steel 18/10, DIN WNR 1.4301

rust-free, heat-resistant, impact-resistant

extremely easy-care

Processing

High-precision processing with CNC automatic lathes

Surface

Polished surface

very good optical uniformity

Compatible

for sash curtains

for cafe curtains

for loop curtains

Dimensions

Fixed lengths from 40 to 140cm, if desired, cut to size

Mounting

1-Point Mounting with Stud Bolt

Extras

Accessories: 10mm curtain rings and 10mm hooks