Description
Hook made of steel, nickel-plated, for tubes and rods with a diameter of 10mm.
Interior accessories from Stahldeko: ring hooks, rope hooks, railing hooks, curtain hooks made of nickel-plated steel, for attaching curtain decorations to the Ø 10mm rods. For self-assembly and expansion of decorative sets.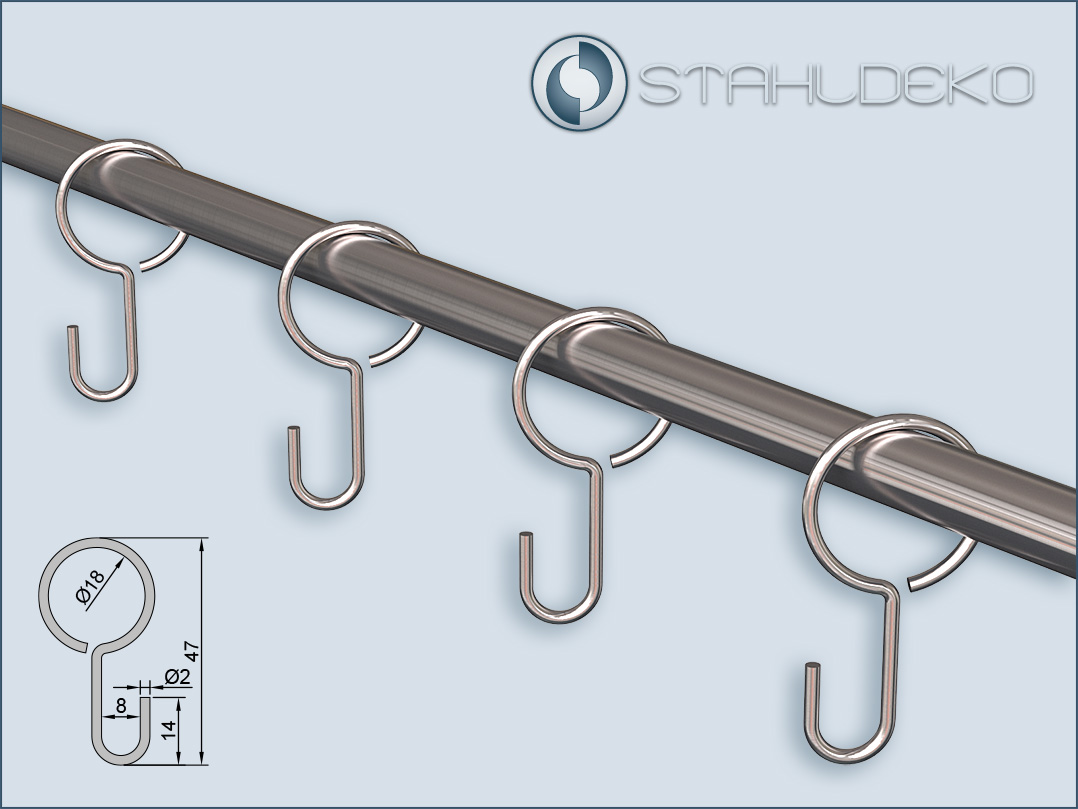 You can use our nickel-plated steel hooks to attach the curtain to the Sont-10 curtain rod.
Please refer to the drawing for the dimensions.
---
Features
Designation*

Steel hooks

Material

Nickel-plated steel

Surface

very good optical uniformity

Shiny brushed appearance

Compatible

for rod sets with the rod Ø10mm

for curtain rods with the rod Ø16mm

Dimensions

47mm long, outside diameter Ø20mm

Extras

Also available as brass ring hooks