Description
Wandlager-16 fastening system: Mount rods with curtain in a niche.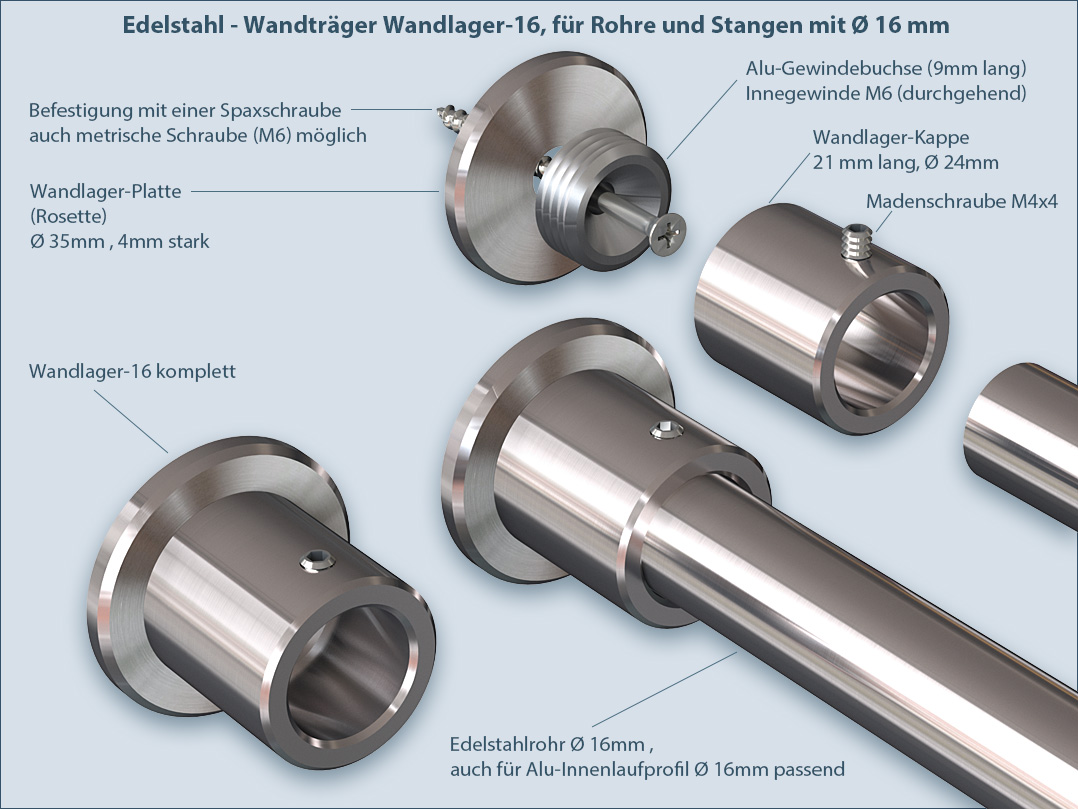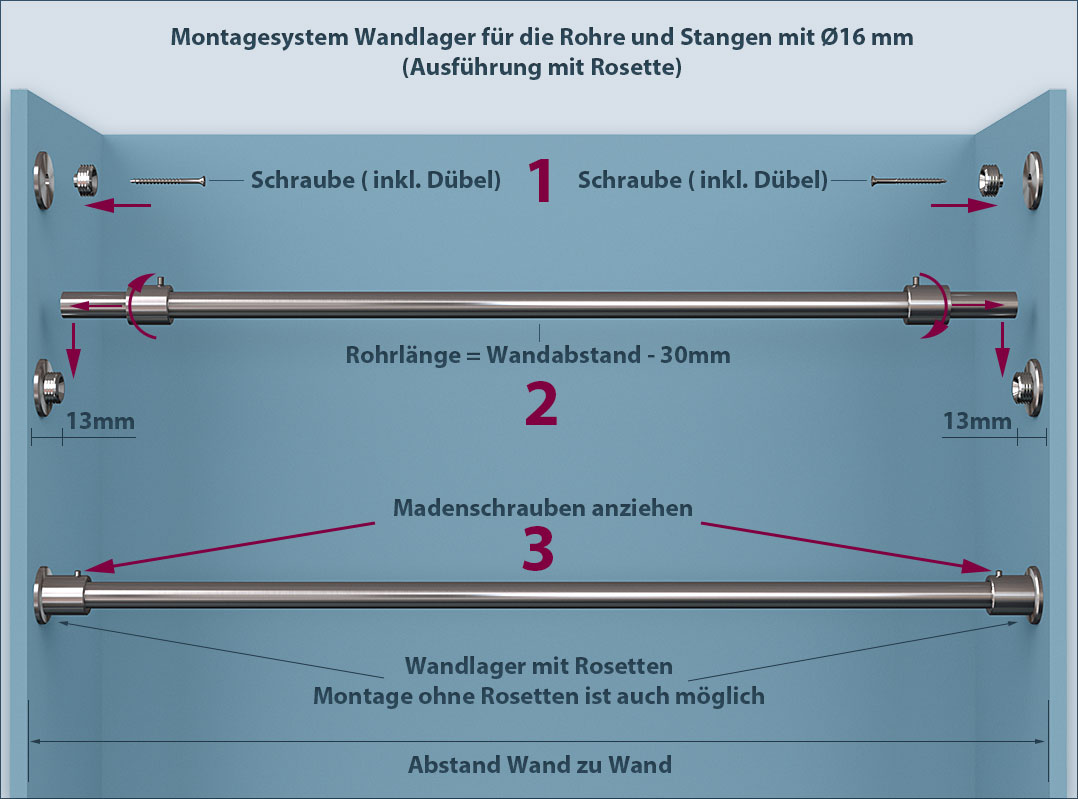 With this wall bracket system, you can easily decorate on the floor, then attach the completely decorated pole between two walls in the niche. First fasten the wall mounting plates (rosettes) and threaded bushes to the wall with Spax screws. Then push the rod onto the threaded bush. Screw the cap onto the threaded bush. Lock the rod with grub screw.

Fastening without wall bearing plates (rosettes)
If desired, you can also mount the wall brackets without rosettes. We only recommend this type of fastening for hard surfaces such as stone, hardwood or tiles.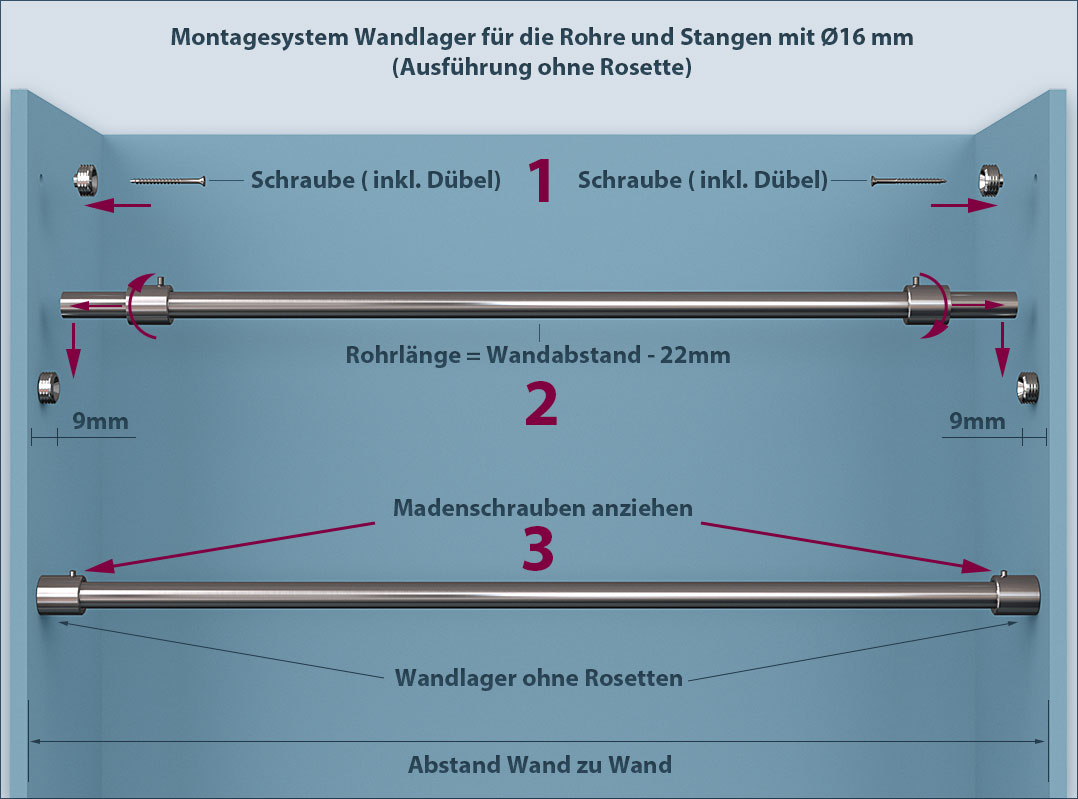 Mount wall brackets 16mm in the cupboard or on the shelf
In addition to wall mounting in a niche, you can also use our wall storage brackets in a closet or on a shelf to mount the clothes rails or wardrobe rails on side walls or partitions. You can use metric screws with the M6 thread (not included).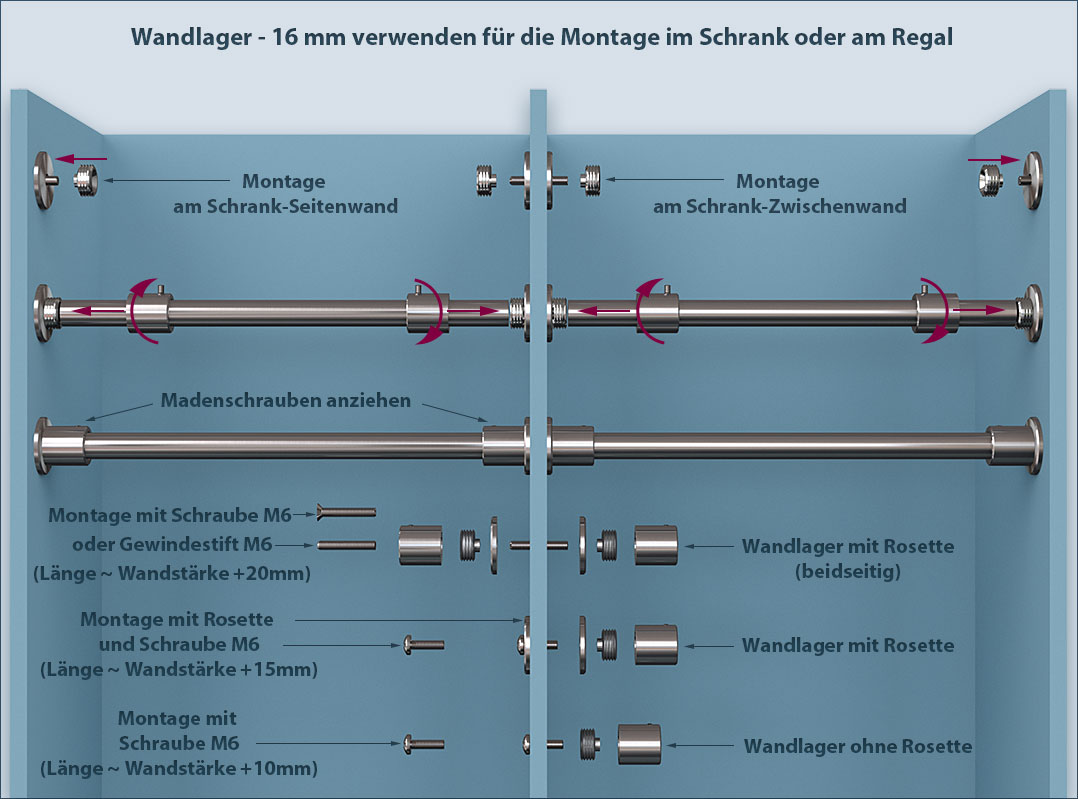 ---
Example of use: curtain rod for wall bracket 16, single-track, with steel hook, intermediate support for post 16.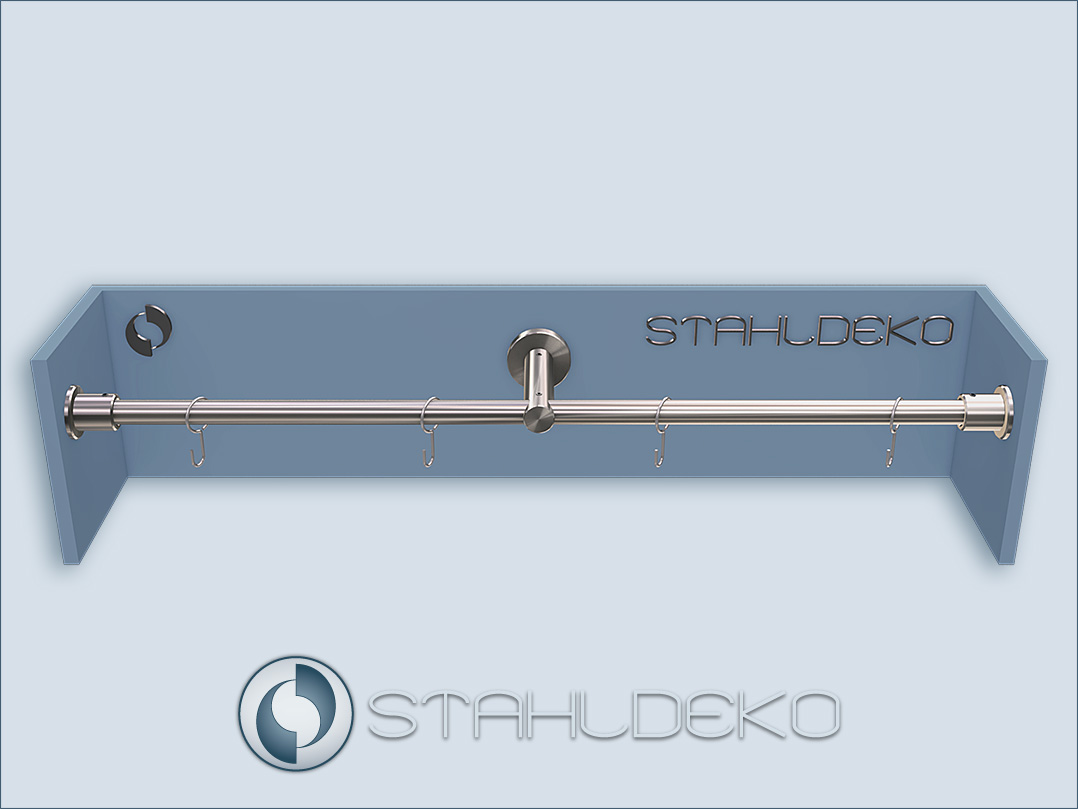 Example of use: Curtain rod for wall bearing 16, double-track, with rings, intermediate support for post 16.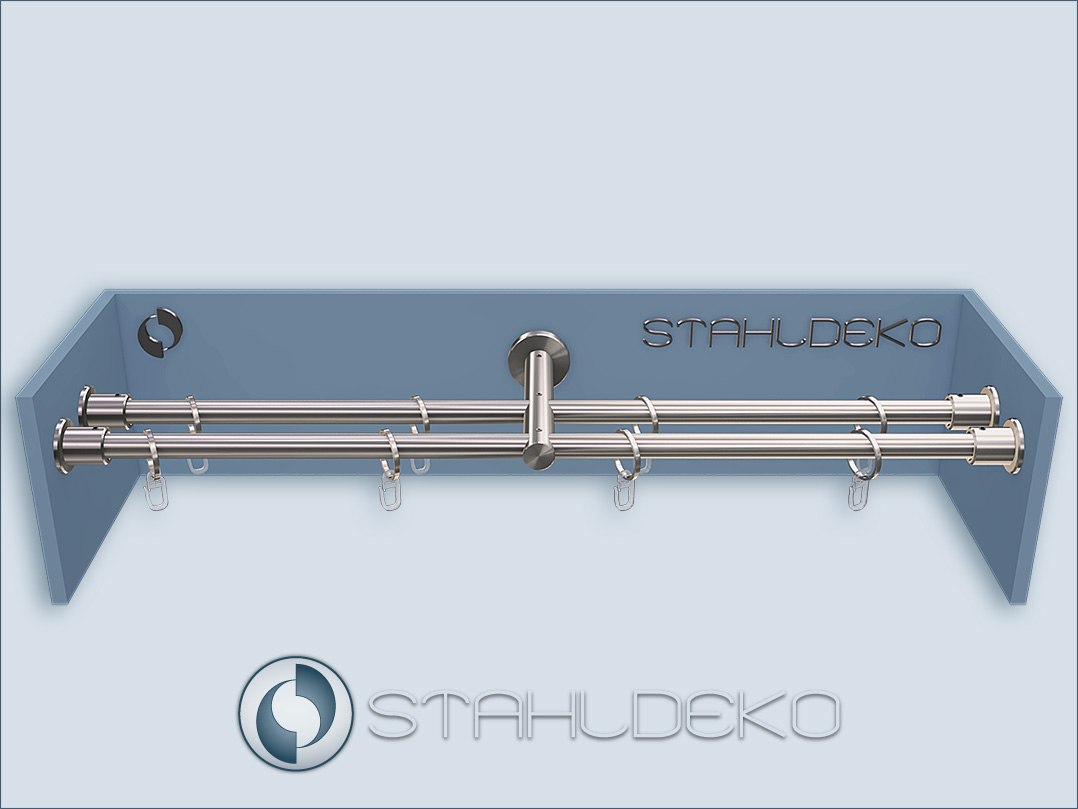 ---
Features
Designation*

Rod bracket Wall holder 16, stainless steel-V2A.

Material

V2A - stainless steel 18/10, DIN WNR 1.4301

rust-free, heat-resistant, impact-resistant

suitable for indoor and outdoor applications

extremely easy-care

Processing

High-precision processing with CNC automatic lathes

Surface

Polished surface

very good optical uniformity

Grain size 2500

Shiny brushed appearance

Compatible

for curtain rods with the rod Ø16mm

Dimensions

25mm Long, Ø25mm, Wall Bracket Plate Ø40mm, Cut tube by 13mm/ per 1 piece Wall Bracket

Mounting

1-Point Mounting with Spax Screw

Wall to Wall Mounting

Extras

Recommended accessory: Intermediate bracket