Description
Accessories for curtain rails: retractable curtain gliders for all our inner rails
Swivel glides fit all of our aluminum inner rail profiles.


Aluminum profile round Ø16mm with
6mm glider barrel
:
Swivel glides with hooks for curtains together with a 16mm round aluminum rail. Eg for the realization of curtain rods with inner track.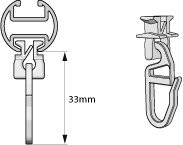 Aluminum profile round Ø20mm with
6mm glider barrel
:
Swivel glider with pleating hook and round inner track curtain track, 20mm diameter, suit for curtain and drape decoration and room dividers.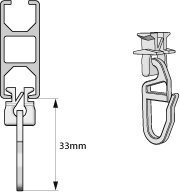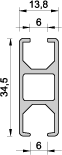 Aluminum profile square 14x35 with
6mm glider barrel
:
Of course, the rotary gliders also fit the square aluminum profile 14x35mm. Ideal for larger room dividers and curtain partitions, also suitable for commercial use.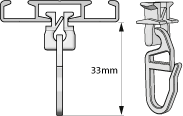 curtain rails with
6mm glider barrel
:
You can also use curtain swivel gliders with pleating hooks together with our curtain rails;
This is how it works:
Curtain gliders can be screwed in later, ie inner rails can be installed without notching holes, since the glider can be screwed out of the inner rail system again.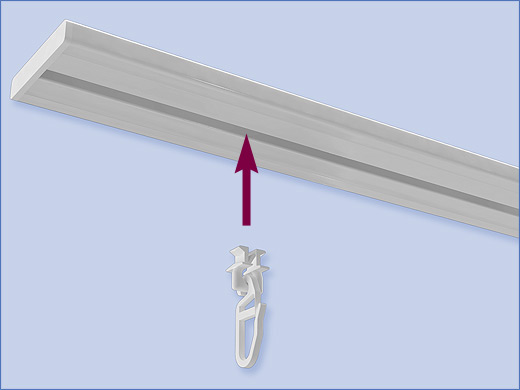 1. Insert sliders at any point on the curtain rails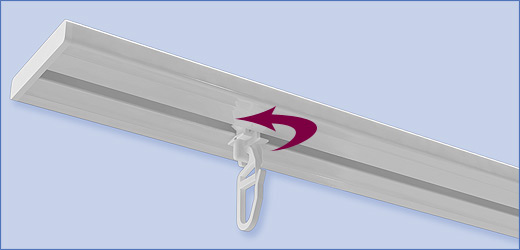 2. Turn the curtain gliders in the aluminum rail by 90°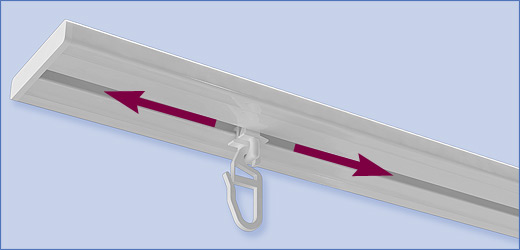 3. Swivel glider runs in the curtain rail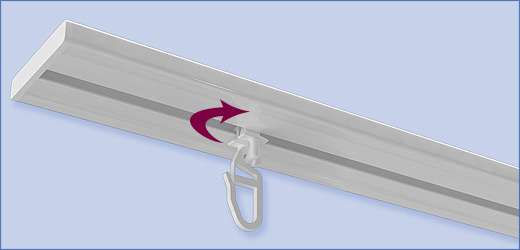 4. Turn the folding gliders again by 90° in the rail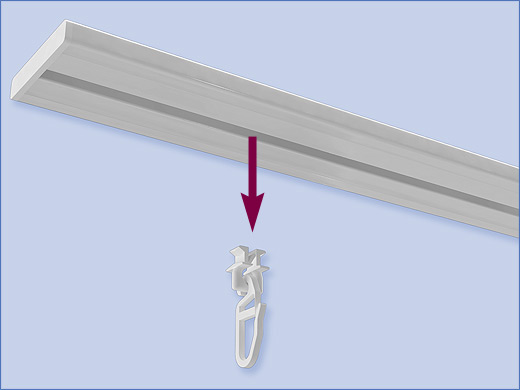 5. Take the curtain gliders out of the inner rails
Features
Designation*

Curtain glider, removable, for 6mm internal curtain tracks (for 4mm or 6mm glider track).

Material

Plastic

Compatible

all our aluminum inner track systems

aluminum reversible tracks

Extras

Turning rails, locks, end caps, ceiling mounts, panel trolleys

Scope of Delivery

10 pcs. curtain sliders(for 4mm or 6mm slider run).